July
Recap
ICYMI - Here's what happened in July!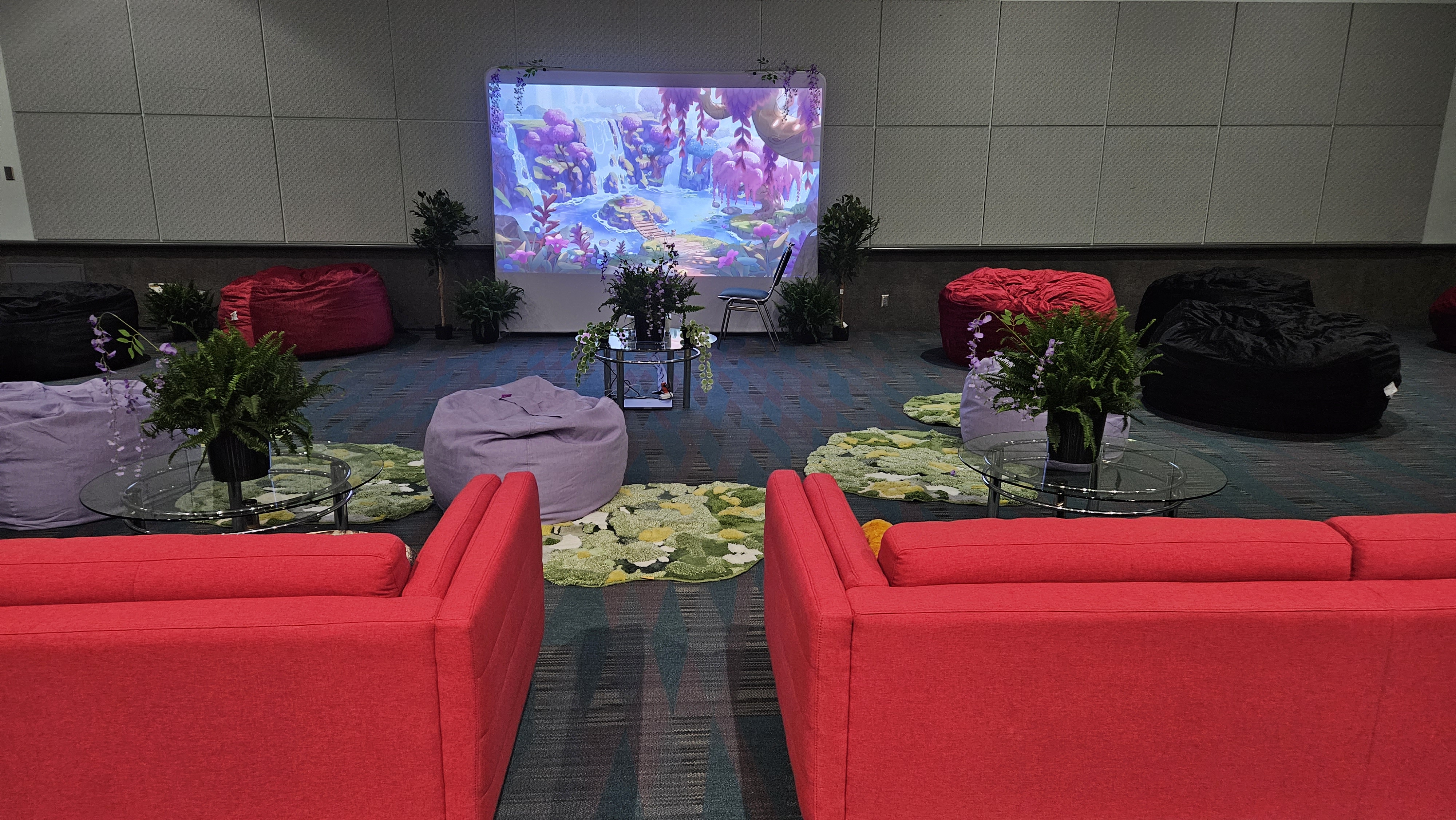 ---
The Coziest Expo in July
Summer isn't the only thing warming up this season. During July, we were able to show off Fae Farm in all sorts of delightful ways. 
We began our summer in Los Angeles, California to attend Anime Expo. Our presence included TWO panels by our lovely developers who were able to showcase their passion for both Art and Music in Fae Farm.

The "Creating the Handcrafted World of Azoria in Fae Farm" panel demonstrated the world-class art of our art team as they built a new cozy IP through an artisan's lens. They were able to show off beautiful concept art, went over what it takes to bring a vision to reality, and what makes Fae Farm so special to them.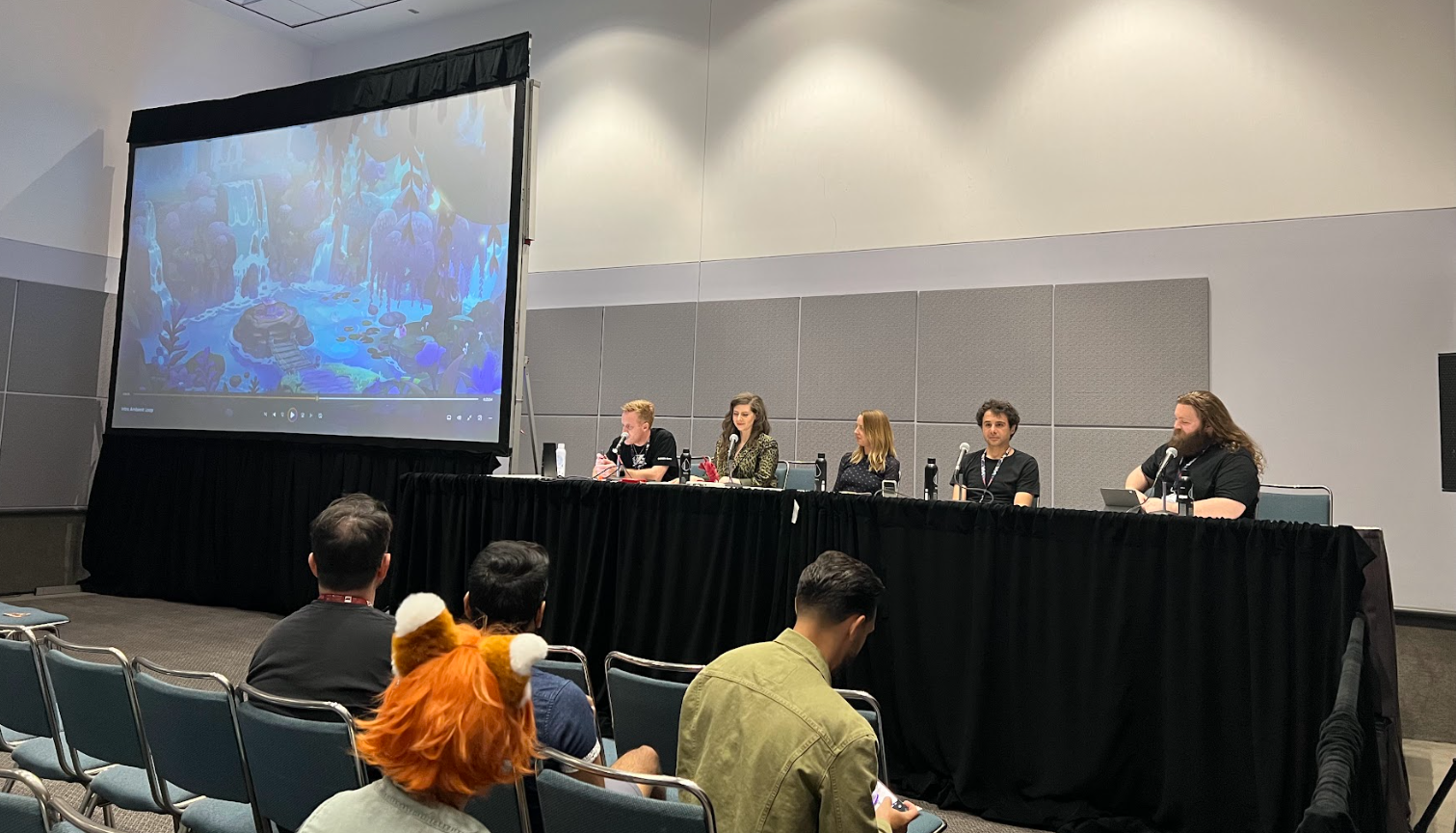 Meanwhile, the "Composing For Magical Realms - The Music of Fae Farm" panel was able to highlight the process of writing and composing for a magical world. The dev team even revealed a new composition created for the cozy animation for the lucky attendees! Their combined music and sound direction talents and influences truly defined a new way to hear coziness.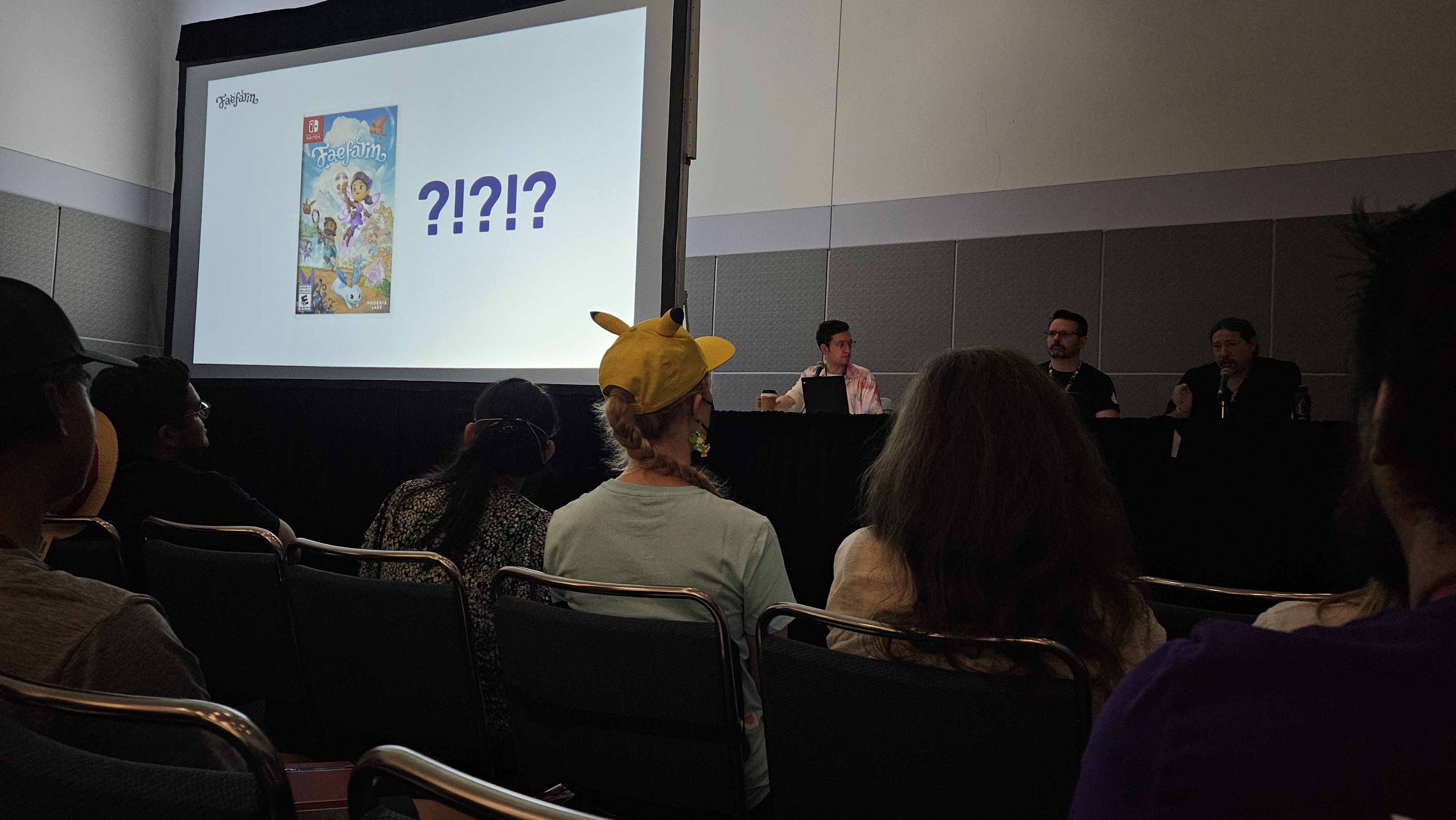 We also sponsored this year's Quiet Lounge! Attendees were able to take a moment from the bustling expo to breathe, rest, and take in some ambient sounds of Fae Farm. This was the first glimpse into a magical experience we're preparing for all of our fans in September!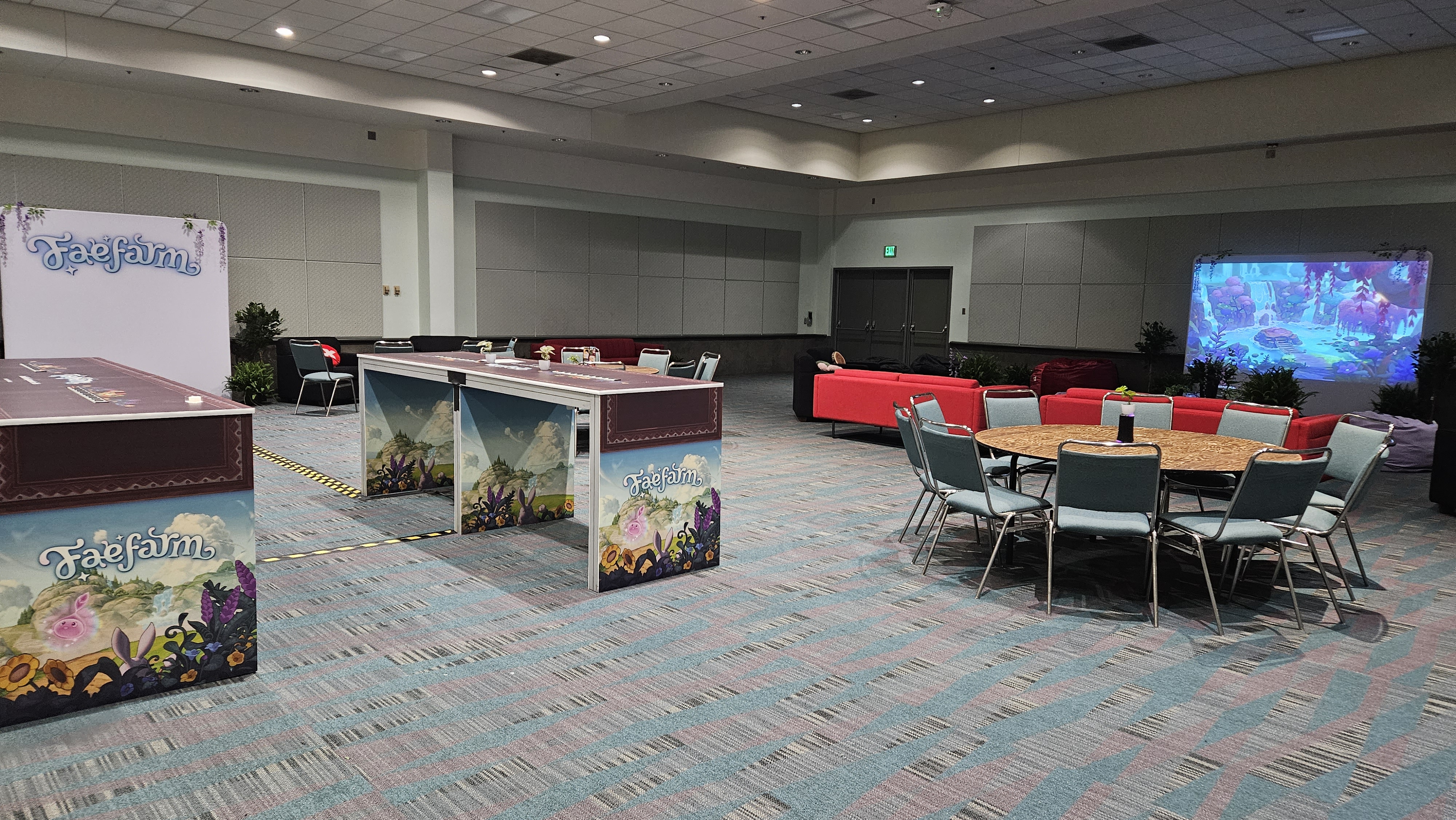 For attendees dropping by that wanted to take their brain somewhere else for a moment, we had coloring pages where they can put their creativity to work and add in their own flair to our artwork. We had a closer look into our coloring pages here!

Thank you all for sharing your delightful artwork for those who stopped by the Quiet Lounge. It was an absolute pleasure to see all the different colors in view! 
Speaking of views…
We've Live on Twitch
Are you excited to see a closer look into Fae Farm before we kick off the rest of summer? We're excited to announce that we've recently rebranded our Phoenix Labs Twitch account into a full-blown Fae Farm focus. We went live for our first community livestream on August 3rd, 2023 with a focus on getting to know the community managers of Fae Farm and going through a deep dive of gameplay. You can catch the VOD here!
If you missed the initial stream, don't worry, there will be plenty more during the coming weeks so you can get even closer deep dives into the world of Azoria. We'll be streaming each week during August to ensure that you're well prepared for your journey, with some streams having some very important guests!
Join us on Twitch!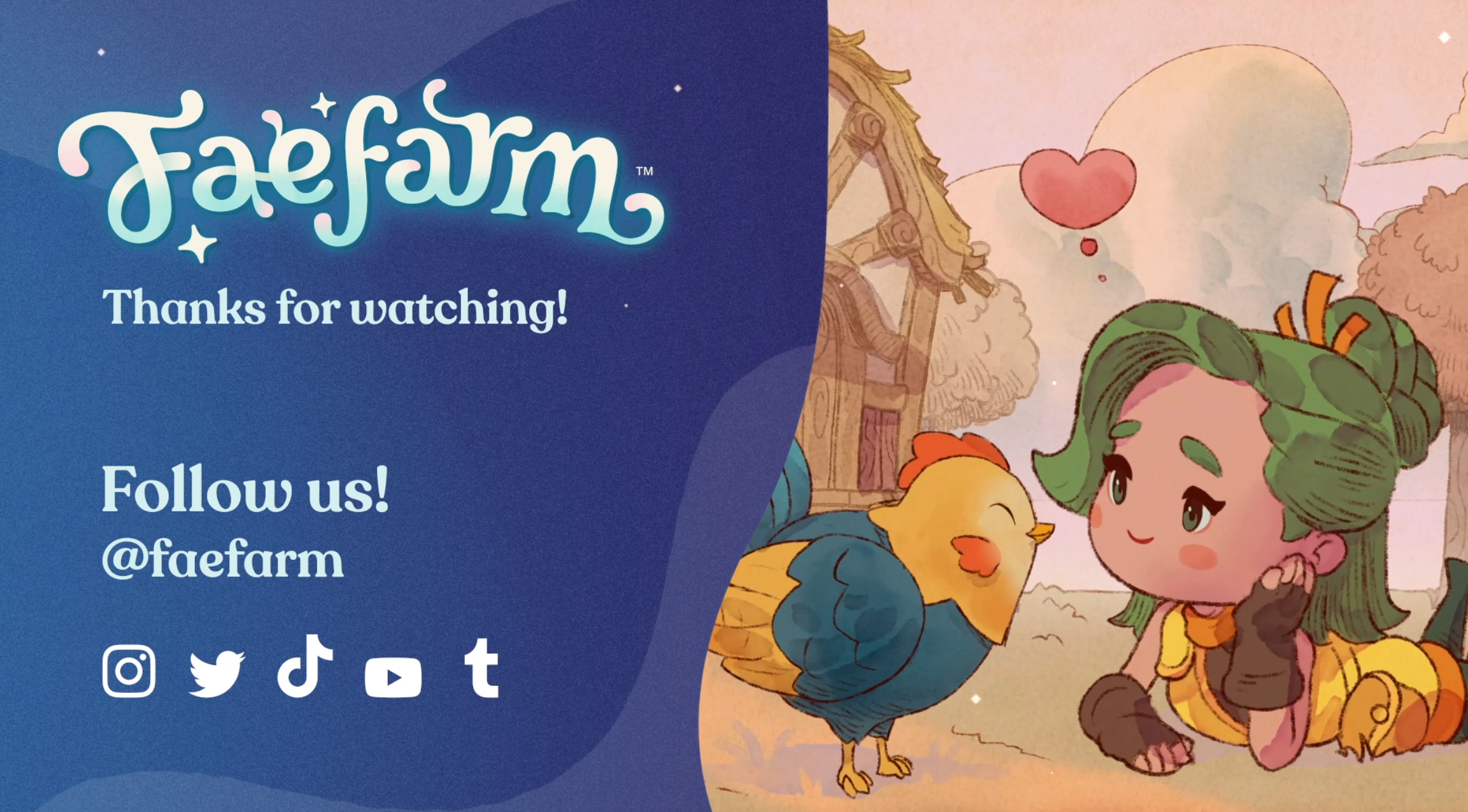 Summer May Be Winding Down, But We're Not
Look out for more updates and news as we near launch on September 8th, 2023. Join us on Twitter, Instagram, TikTok, and Tumblr  as we share more on the world of Azoria and what Fae Farm has to offer you when you land on our shores. We've already been showcasing our adorable critters, but stay tuned for more announcements as well as incoming invitations to a very cozy Discord server. 
We'll see you all soon, and thank you all again for joining us on this adventure, whether it's through digital campaigns or live events, we're thankful for all of the support. 
Sincerely,
The Fae Farm Team