August
Recap
ICYMI - Here's what happened in August!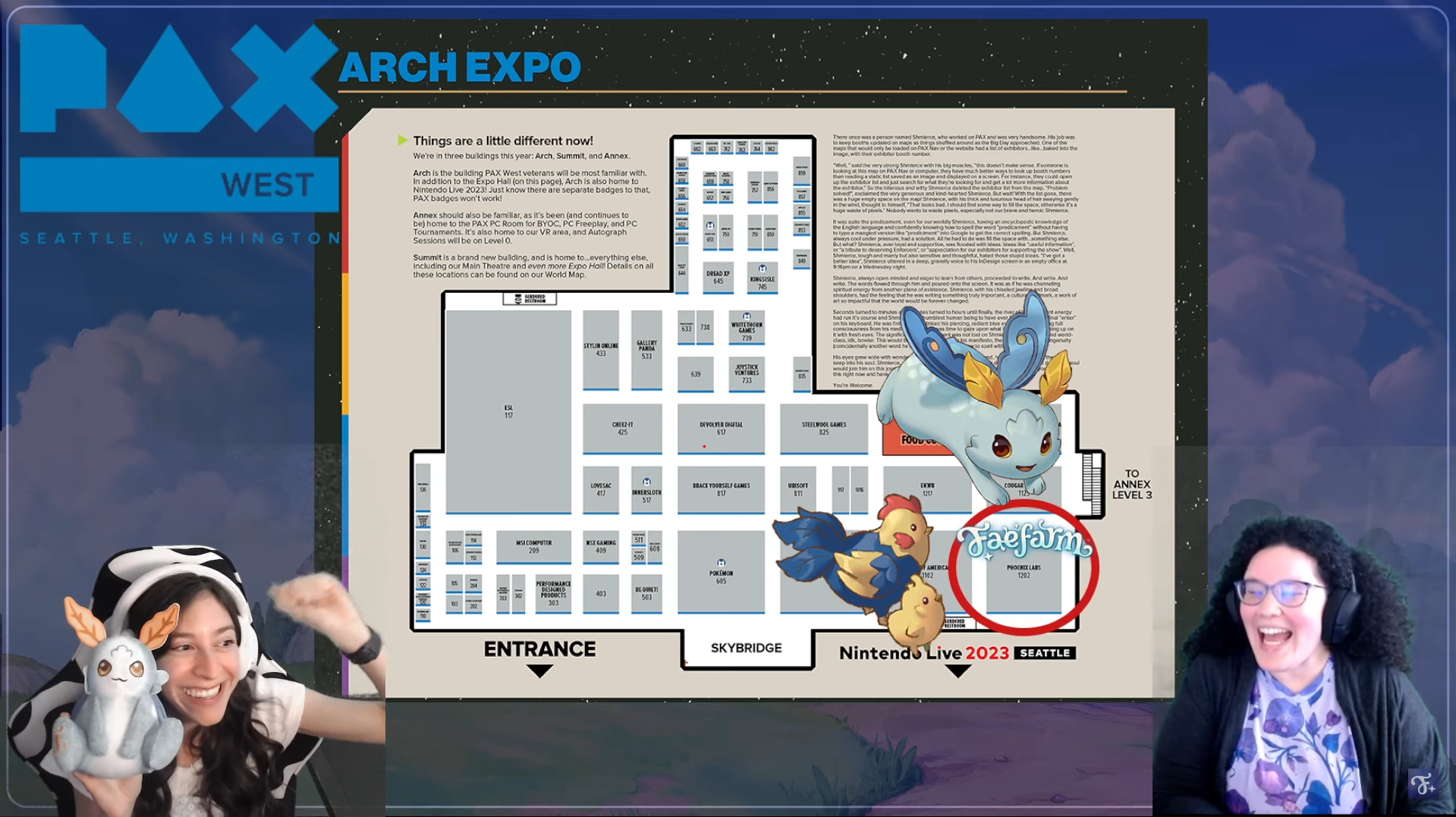 ---
Keeping Cozy with Fae Farm Livestreams
Hey Fellow Fae Farmers!
During August, we had a whole slew of announcements and exciting news. In addition, two members of our team, Eunice and Kim, were able to show off more in-depth gameplay plus announce the game's crossplay functionality!
We kicked off our live streams at the beginning of August with a crossplay gameplay deep dive! During this livestream, we showed off crossplay in action with Eunice playing on Steam on PC and Kim playing on Nintendo Switch. We went live for our first community livestream on August 4th, 2023 with a focus on getting to know the community managers of Fae Farm and going through a deep dive of gameplay. You can catch the VOD here!
We also had a livestream with a few of the Fae Farm game developers who answered a ton of questions that we've received from the community.
Throughout these livestreams, we've shown deeper in-game systems from animal care to character customization and even some story quests. If you missed our previous live streams, head over to our Twitch or Youtube channels to rewatch the VODs and catch up on all the things you missed!
Come Chat With Our Cozy Community
We're excited to announce that we've recently opened our official Fae Farm Discord Server! We want our discord server to be a fun, welcoming place where you can go and discuss all things related to Fae Farm with other fellow members of the community. Come share what you're most excited about, show off your fanart, and make some new Fae friends!

Fae Farm Made it to PAX West
One of our big announcements for the month of August was that Fae Farm is headed to PAX West! We had the pleasure of being a part of PAX West with our very own booth! If you attended PAX West, make sure to drop by our booth #1202 to try out some Fae Farm gameplay and for some fun photo opportunities! 
There'll be something for everyone at our booth whether you're only there for a game demo or if you're looking for a nice selfie in the world of Azoria! You'll even have a chance to explore a Fae Farm cave for yourself and you might even get to meet some of the deceivingly cute jumbles that you'll encounter in-game in Fae Farm.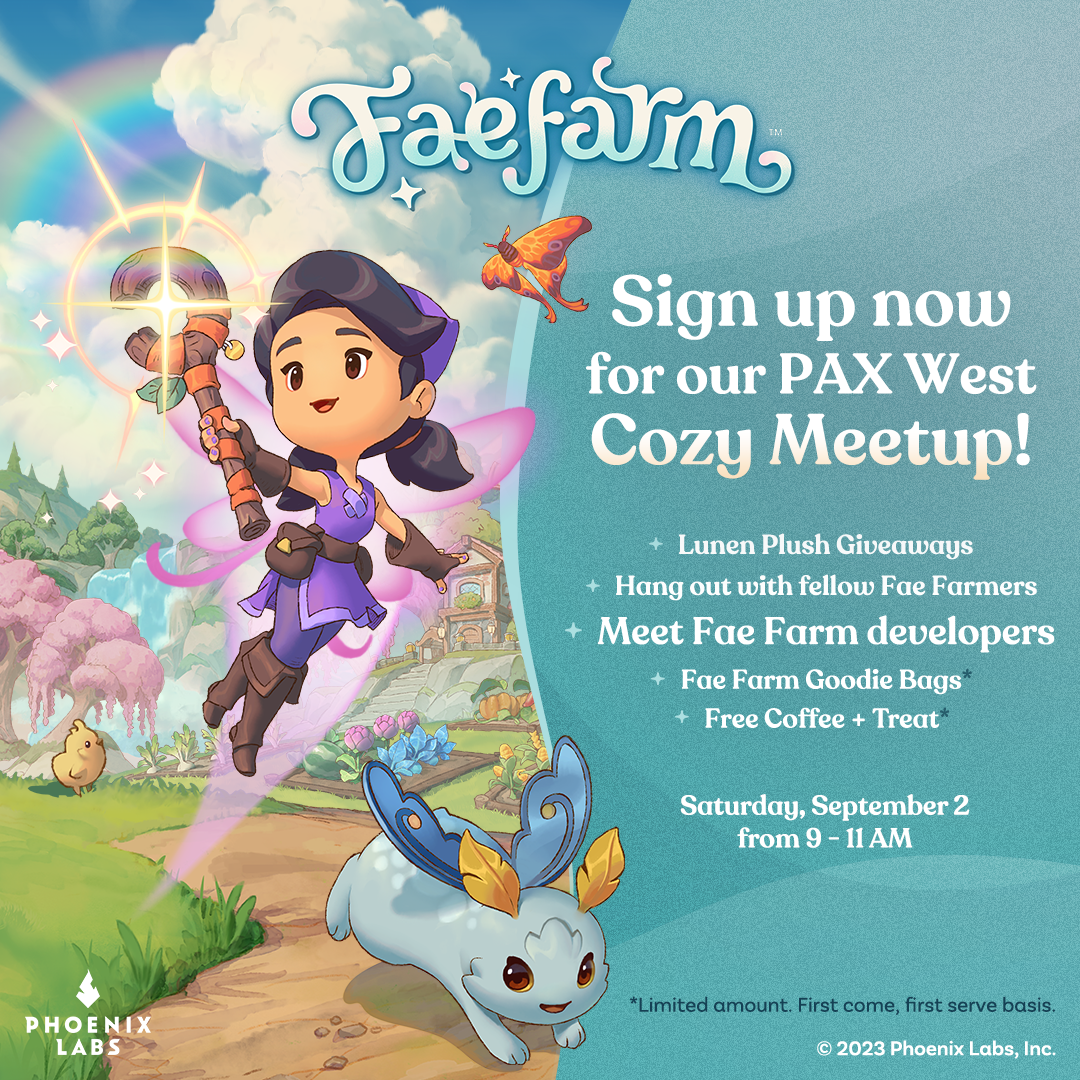 While we're up in Seattle for PAX West,  we thought we should bring a little bit of the magic outside of the booth with our own Fae Farm Community Event!
We'll be taking over Anchorhead Coffee shop in Downtown Seattle on September 2nd from 9am to 11am PDT, just a few minutes away from the Seattle Convention Center and PAX. Here you'll be able to have one-on-one chats with developers, learn a little more about the game, and even leave with some free goodies. 
Our event is open to all and there's no PAX West badge needed, so come sit a spell and join us at the address below:
Anchorhead Coffee
Downtown Seattle
CenturyLink Plaza
1600 7th Ave. Suite 105, Seattle, WA 98101
You can read more details about our PAX West presence in our previous blog post here! 
Some Comfy Vibes and Good Tunes
During our previous livestream, the last big announcement we had was regarding the Fae Farm OST! The Fae Farm soundtrack is now available to stream on your preferred streaming service of choice. Phoenix Labs' very own talented, Cris Velasco is the genius behind the soundtrack and the music you'll be hearing in Fae Farm.
We hope you enjoy listening to it as much as the team enjoyed making and composing the music for the game. We truly appreciate all the requests to bring the music to streaming platforms. 
You can listen to the soundtrack here.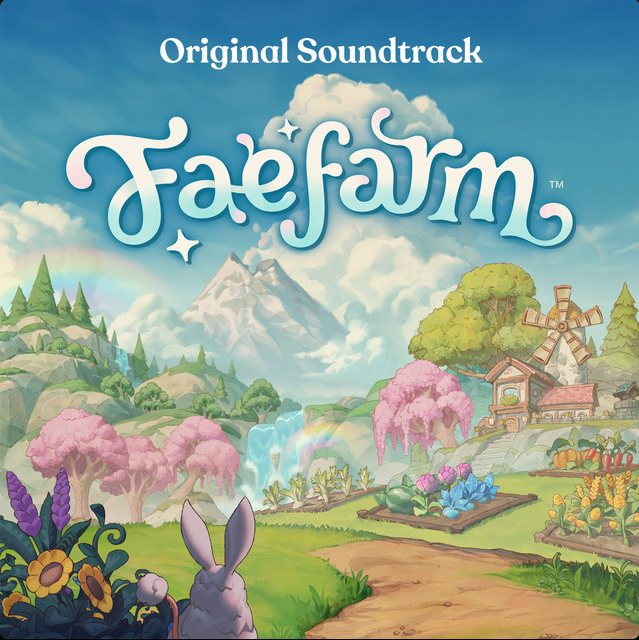 Look out for more updates and news as we get closer to launch on September 8th, 2023. Join us on Twitter, Discord, Instagram, TikTok, and Tumblr  as we share more on the world of Azoria and what Fae Farm has to offer you when you land on our shores.
We'll see you all soon, and thank you all again for joining us on this adventure, whether it's through digital campaigns or live events, we're thankful for all of the support. 
Sincerely,
The Fae Farm Team