Fae
Farm
Collaborations
Magical partnerships in North America
Hi Fae Farmers,
There's been no shortage of friends out in your world looking to celebrate Fae Farm's launch with us. We've garnered new buddies in fast food, grocery, ice cream, peripherals and boba coming very soon! We wanted to take this time to appreciate their support and love for Fae Farm by introducing each Fae Farm x Collaboration.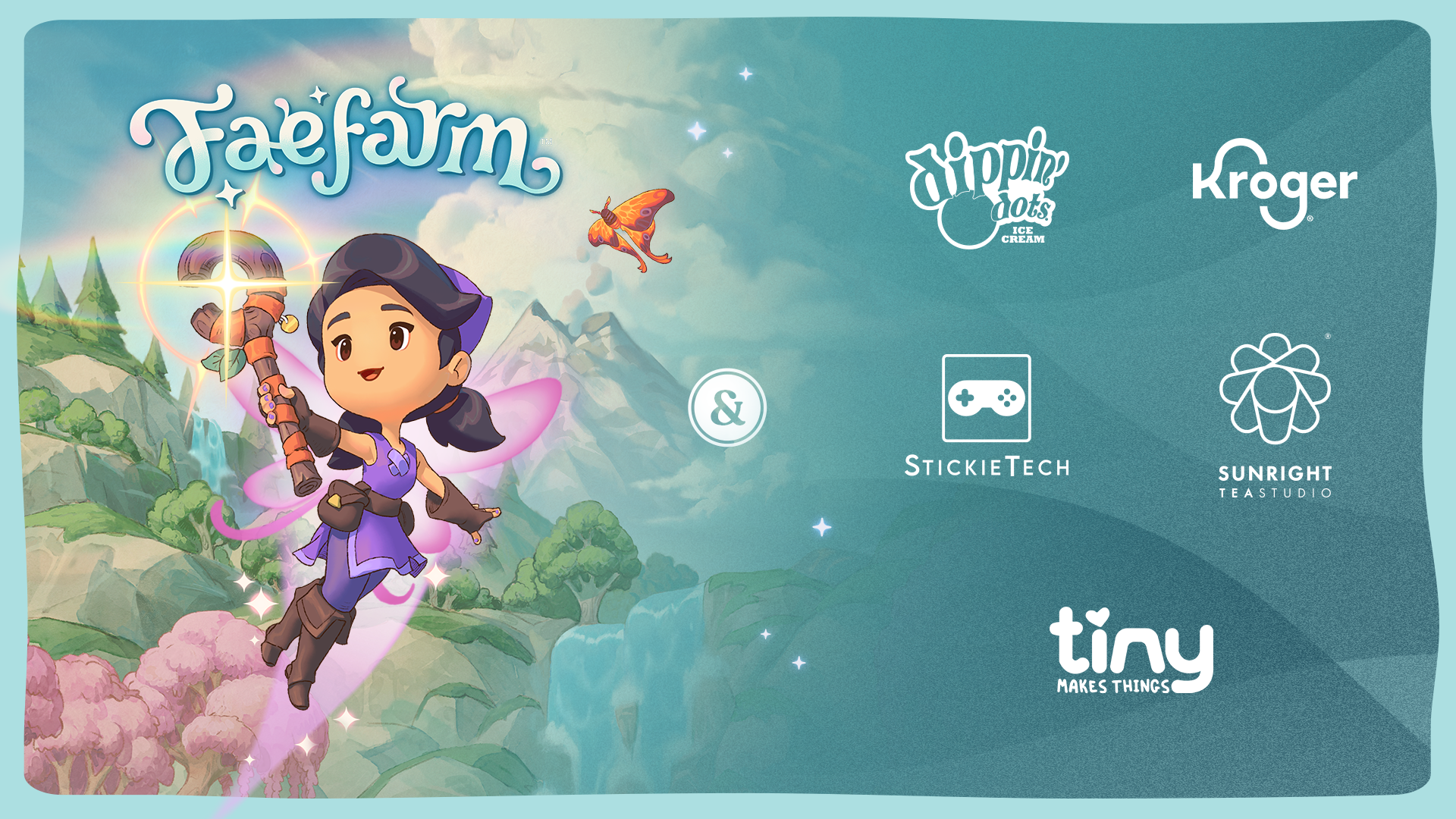 Dippin' Dots - Fae-ry Fun Flavors
Dippin' Dots partnered with Fae Farm to re-brand three of their top flavors into Azorian names. Check out Cotton Candy Fae Dust, Frida's Famous Cookies 'n Cream, and the Blossom Brew Banana Split at your local Dippin' Dots running through the end of September.
Didn't get your hands on a Lunen Plushie yet? Well, another special treat from our friends at the ice cream of the future is a sweepstakes for all our fans! Learn more at https://www.dippindots.com/fae-farm/.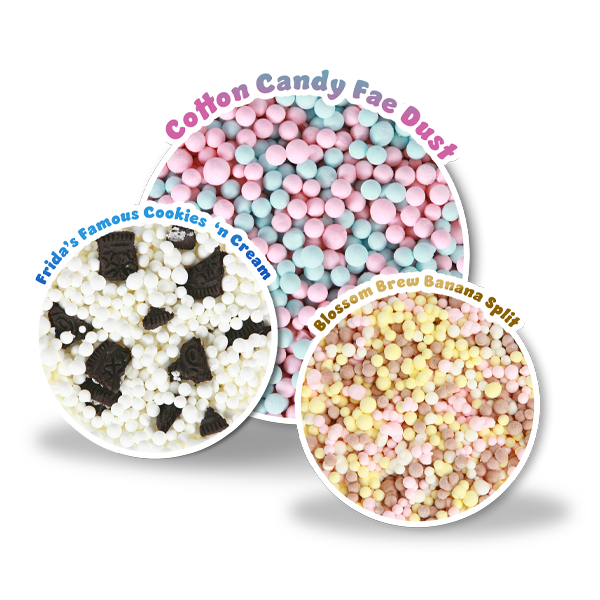 Kroger - Where Gamers Always Win
Between August 16th, 2023 to January 2, 2024, swing by any participating Kroger grocery and look for this blade (a little fae-ry dropped a hint that they're usually at the ice cream aisle). You can earn rewards to redeem a STEAM game code for Fae Farm. Visit https://www.pointsrewardsplus.com/ to learn more about how you can get the Fae Farm Deluxe Edition code!

StickieTech & TinyMakesThings
During Summer Game Fest, we unveiled our StickieTech partnership making exclusive thumb grips in the Holly motif and the Fae icon. Then, we dropped small hints of the TinyMakesThings partnership where Tiny created an artisan keycap in the style of our Myst Fairy from in-game. Finally, at PAX West, we showcased both the keycap from TinyMakesThings and the thumb grips from the StickieTech collab in a beautiful glass display shown below. We're so honored to have partnered with these amazing influencer/business women! Small but mighty has always been our ambition and in case you missed the launch livestream with both Tiny and Aimee from StickieTech, catch it here.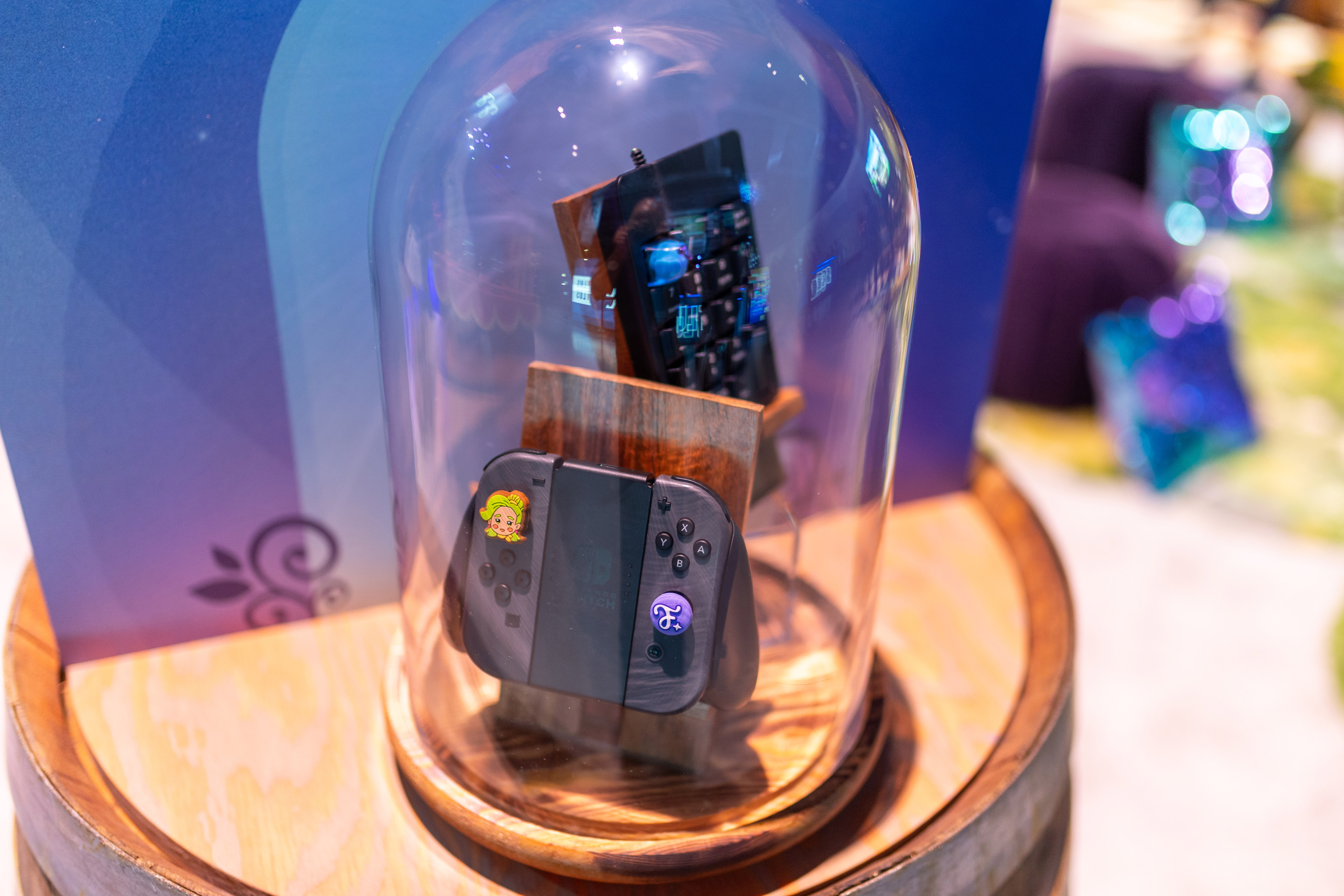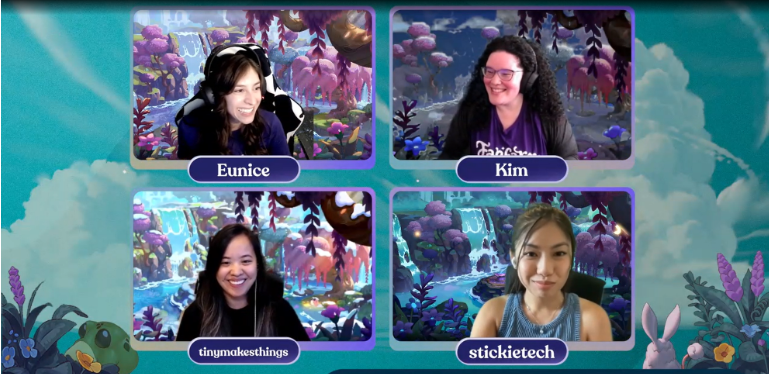 Arby's - Exploring the wonders of nature in Azoria
Arby's shared a celebration post 1 week after launch with Holly and a Spriggan from Azoria! See the post here.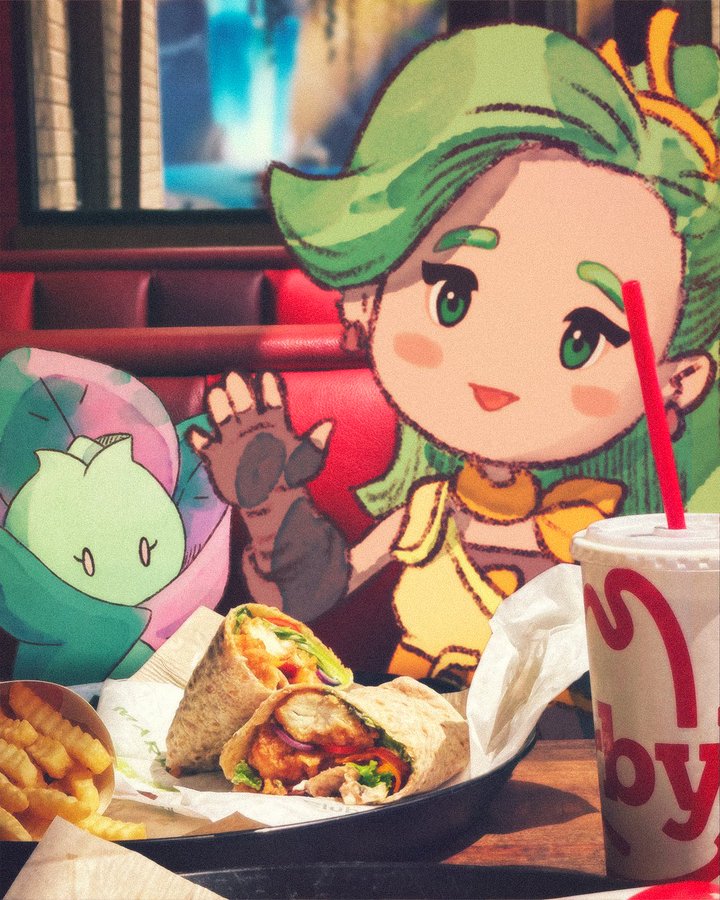 Sunright Tea Studio - Coming Soon!
Last but not least, we have a new partnership coming to your local Sunright Tea Studio starting Oct 18th. The team at Sunright Tea developed an exclusive limited time drink inspired by Fae Farm. Find your nearest location here and cool down the last lingering days of summer with the Jumbleberry Magic drink infused with yummy blueberries and yakult!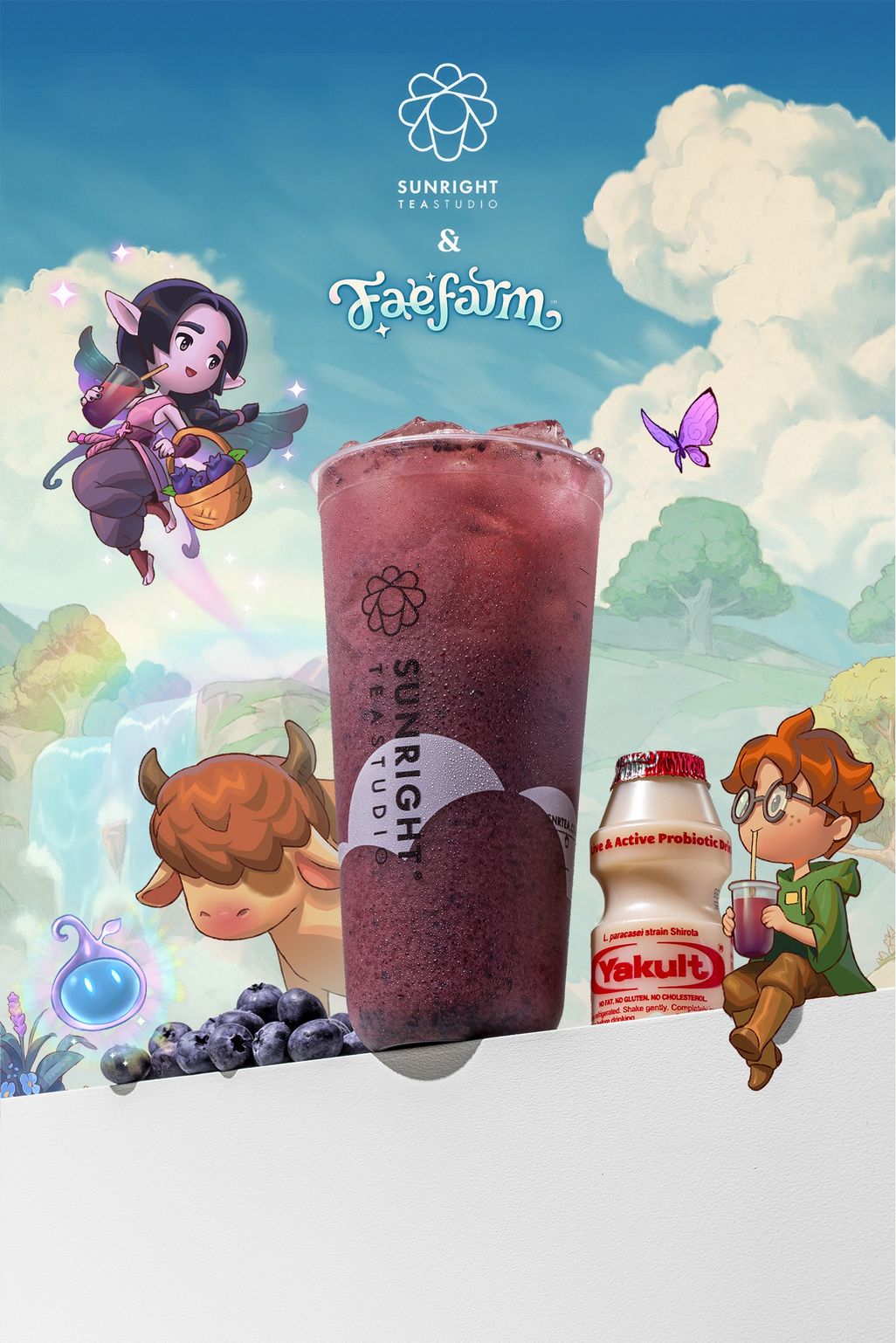 Look out for more updates and news through our other channels! Join us on Twitter, Discord, Instagram, TikTok, and Tumblr  as we share more on the world of Azoria.
We'll see you all soon, and thank you all again for joining us on this adventure, whether it's through digital campaigns or live events, we're thankful for all of the support. 
Sincerely,
The Fae Farm Team